Ah, November — the month of giving thanks, rounds with the fam, indulging in too much food, and ticking off gifts for the holiday season. This time of year serves as the perfect excuse for brands to squeeze in their latest and greatest apparel and products before the end of the year to carry us through the winter months and well into the new year. This month has brought us pickle-themed golf balls, artisan tweed headcovers, and winter patterns that we just can't get enough of. Here's what caught our eye this month.
Bogey Boys Holiday Collection
This collection of icy blue hues and mixed browns has elevated familiar neutral tones with the addition of old-school patterns and textures, for a refreshing capsule we can easily see golfers of all generations pulling off. Plaid is quintessentially a fall/winter pattern, and we've seen it done a million different ways—but the Houndstooth Script Polo takes an age-old golf staple and adds modish elements like a color-blocked collar and cinched cuffs to make a simple-yet-bold look. Similarly, the collection's signature piece, the Houndstooth Weekend Jacket gives a strong nod to the 80s with its structure adding shoulder pads. Our favorite part of the jacket is the gold hardware on the cuffs that give it this superior luxe finish.
Bogey Boys Houndstooth Script Polo
$90
|
Bogey Boys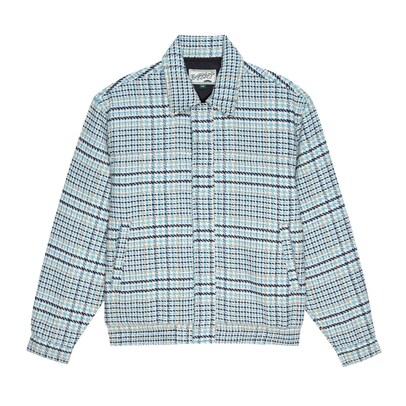 Bogey Boys Houndstooth Weekend Jacket
$150
|
Bogey Boys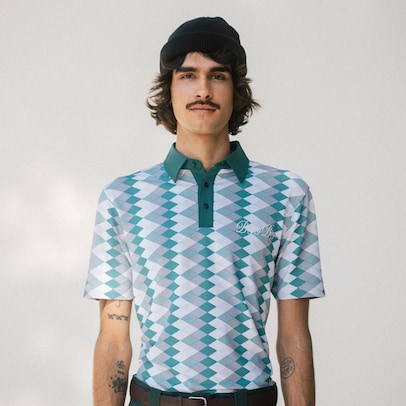 Bogey Boys Desert Diamond Athletic Polo
$90
|
Bogey Boys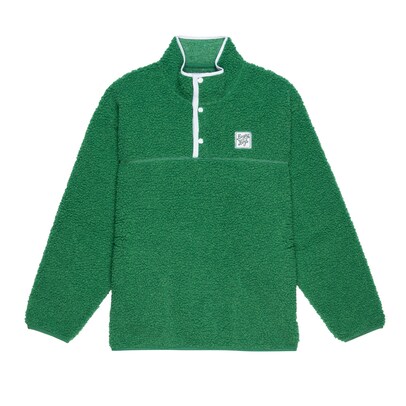 Bogey Boys Lucky Green Sherpa Fleece
$120
|
Bogey Boys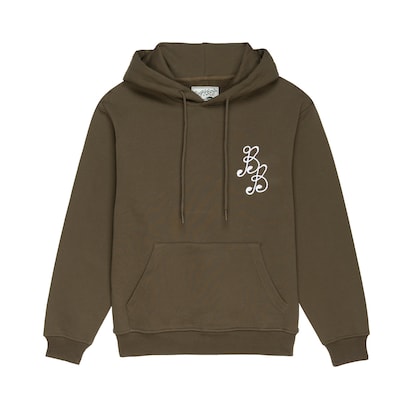 Bogey Boys Essentials Hoodie
$90
|
Bogey Boys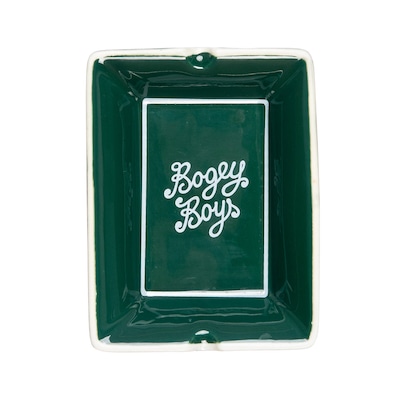 Bogey Boys Script Ashtray
$40
|
Bogey Boys
Jain Golf went up on our radar back in the summer when they hosted a summer camp-themed activation at Top Golf LA earlier this year and we've been anticipating an apparel drop from them for quite some time. This whimsical brand has crafted a special cartoon golf ball logo that takes us through the world of Jain — a place where golfers can be whoever they want to be, nurturing their inner child. In its debut capsule, Jain stays true to its fun, varicolored methods displayed across a series of everyday essentials like long and short-sleeved tees, sweats, and a canvas single-strap golf bag.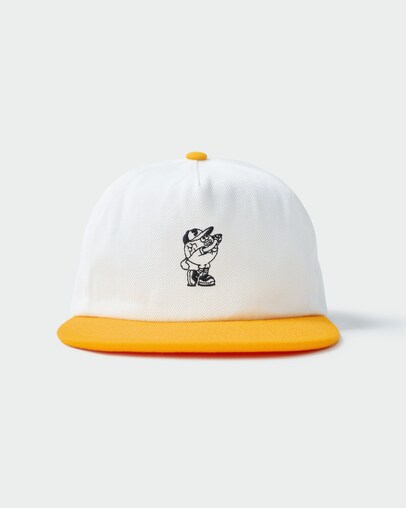 Jain Cap 3.0
$42
|
Jain Golf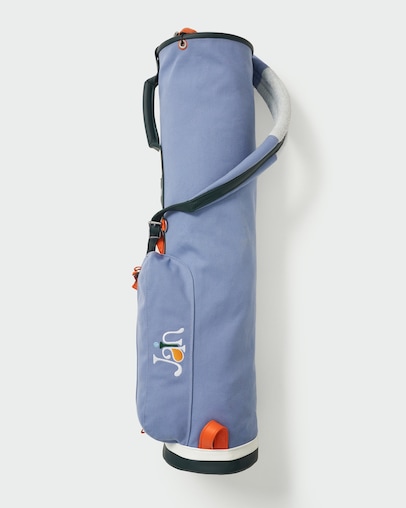 Jain Golf: Jain & MacKenzie: 1st Edition Canvas Bag
$720
|
Jain Golf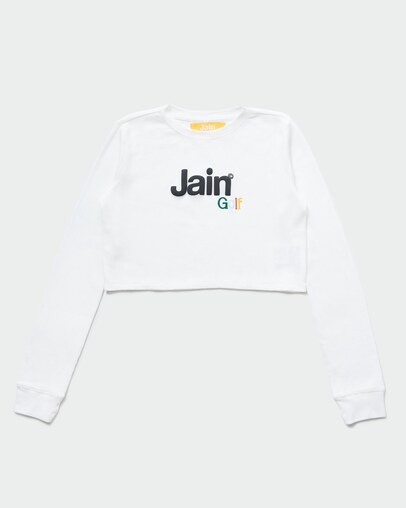 Jain Golf: JAINCORE: Thermal Crop Top
$52
|
Jain Golf
What Caught Our Eye on Instagram
J.Lindeberg Men's Vent 500 Golf Shoe
The skippy, techno, futuristic-cool music of this drop's teaser trailer really tells you everything you need to know about the Vent 500 golf sneaker. In terms of function, the design is seamless and waterproof, lightweight with laminated detailing. And in terms of form, the sleek slate and angular, geometric motif is a versatile, season-proof choice that works just as well with leggings as it does with a pair of light jeans.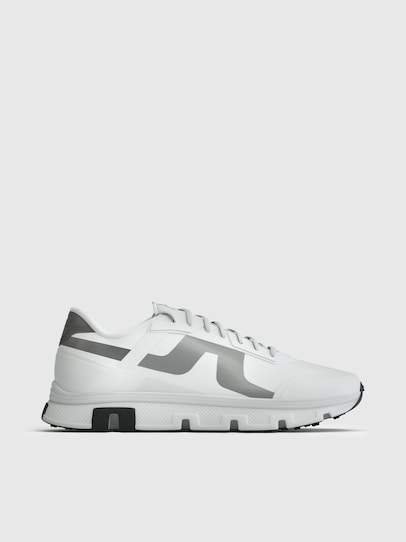 J.Lindeberg Men's Vent 500 Golf Shoe
$250
|
J.Lindberg
TaylorMade X Vessel Golf Bag
The dramatic, high-gloss, faux crocodile (but real leather) golf bag collaboration between Vessel Golf and TaylorMade made us stop and stare. There are only 50 editions, globally, of this incredibly limited edition, limited run luxe package, which includes a shoe bag, carry-all, and three high-grain matching headcovers. For a cool $3k, this fashionable "First Edition" is at the top of our splurge-worthy holiday wish lists.
TaylorMade TP5 Pix Pickle Ball
$60
|
TaylorMade
Familiar Favorites…with a twist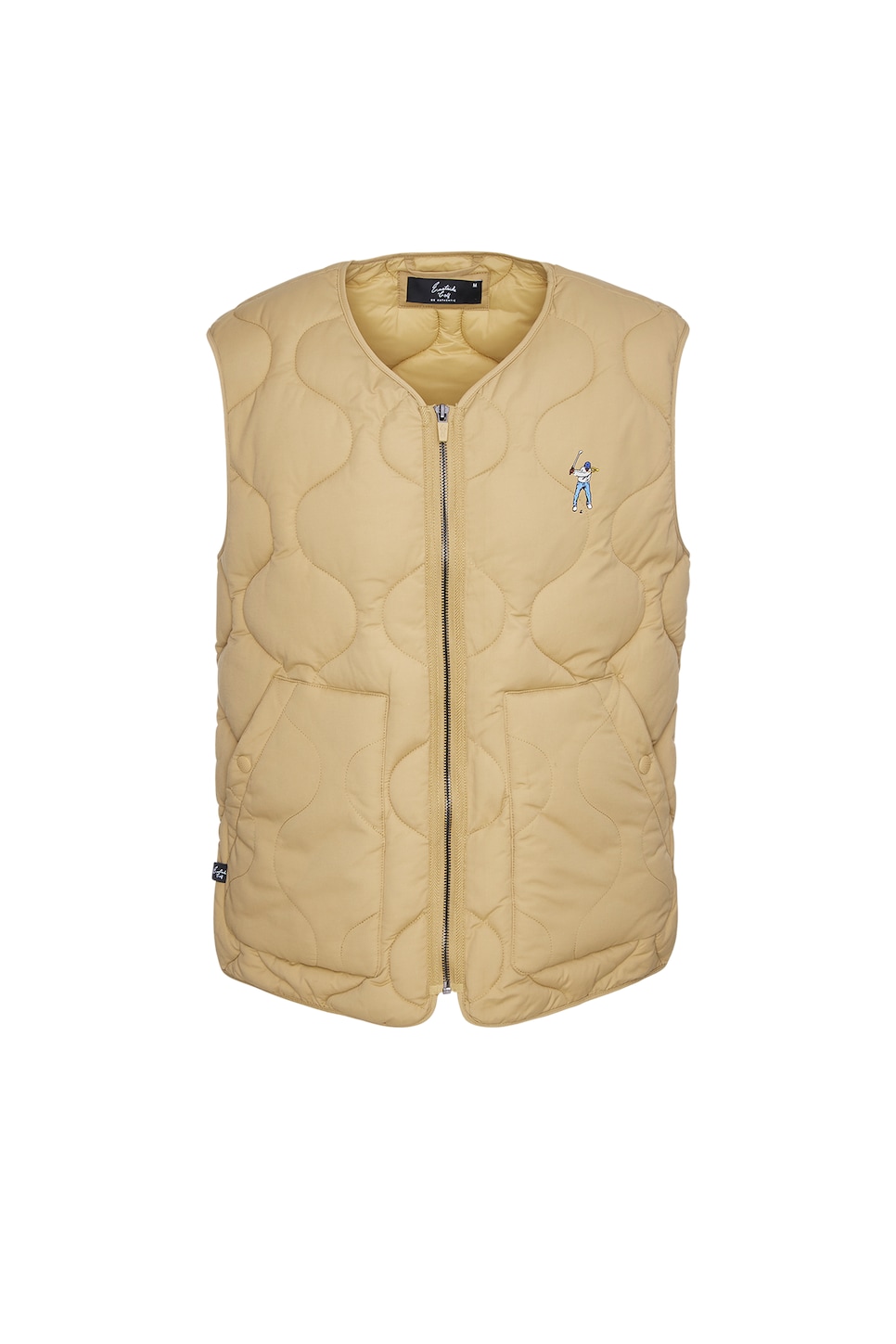 Eastside Golf Men's Baby Canvas Vest Khaki
Khaki pants are so yesterday. Enter the khaki vest, just as practical (you can wear it over a knit polo, performance long sleeve, or golf sweater) and versatile—warm beige? Seriously, this will complete any outfit in your golfing wardrobe.
$145
|
Eastside Golf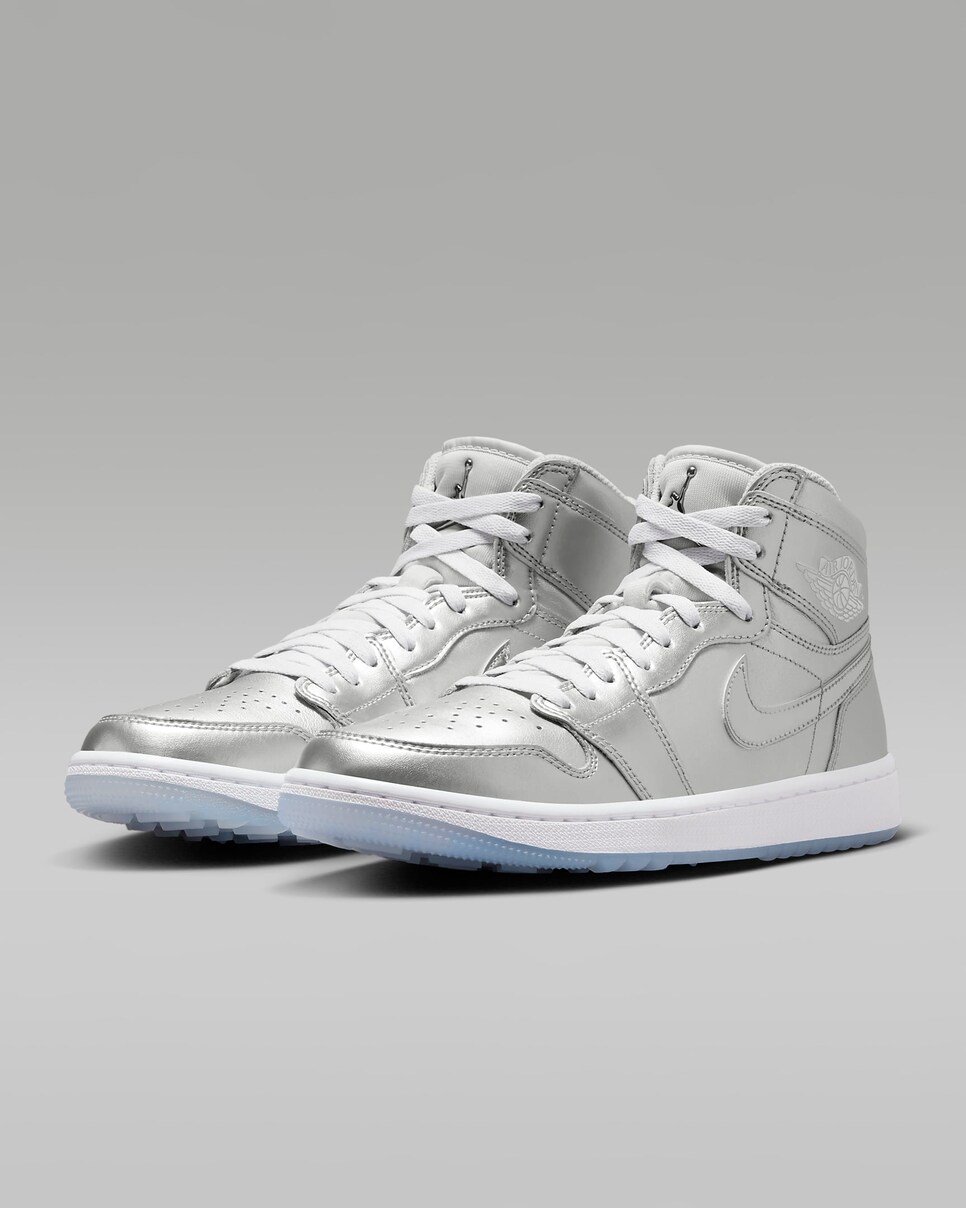 Nike "Gift Giving" Air Jordan 1 High G NRG
The metallic trend isn't going anywhere: in fact, it's leaping and bounding into lucky collectors' closets all over the world thanks to these silver-wrapped Air Jordan high tops that fit all the glitz, glam, and winter hues of the season into one iconic, sporty, dress-up-or-down-or-never-wear-and-only-admire shoe.
$210
|
Nike
Trendy/streetwear pieces we'd love to try on the golf course
The Oversized Wrapping Coat
We love this trend for its versatility: throw on a huge coat, ideally with a built-in scarf or wrap like this lululemon variety, and you have a statement outfit that works well with your amphibious golf sneakers and a colorful pair of polarized shades that you can sport on and off the course.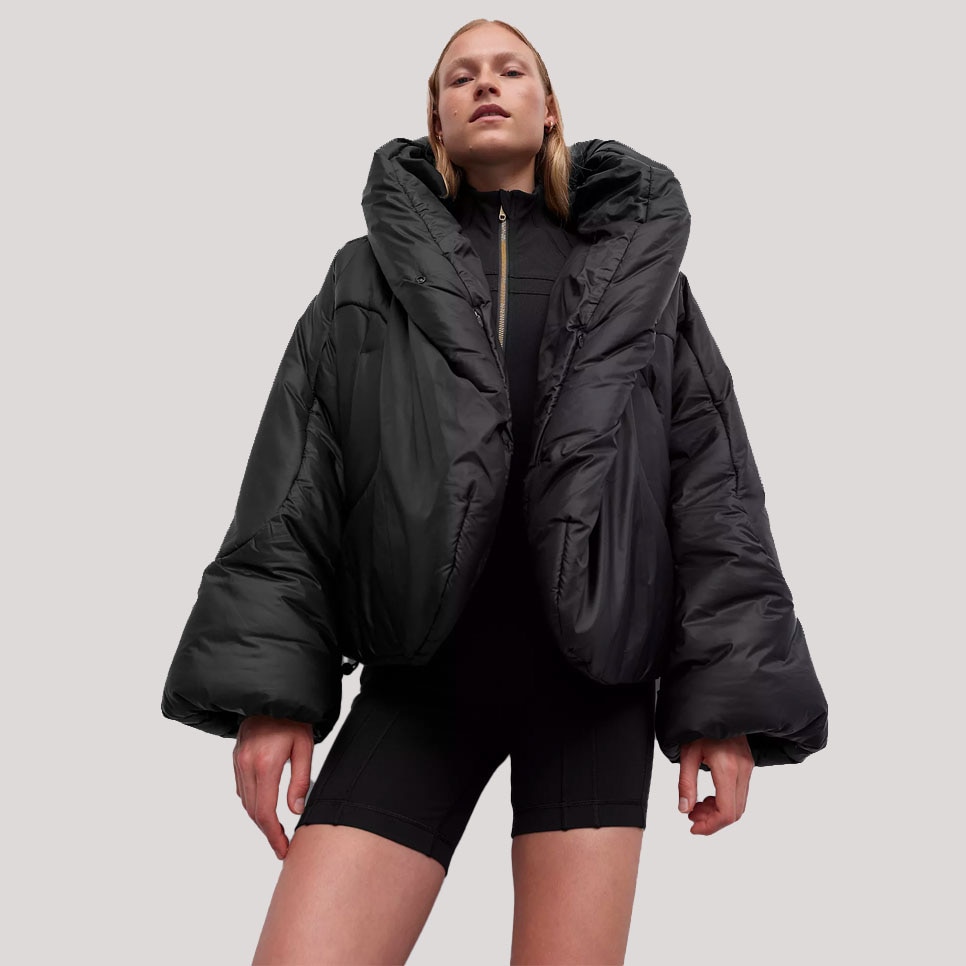 lululemon Hooded Insulated Wrap
$248
$189
|
lululemon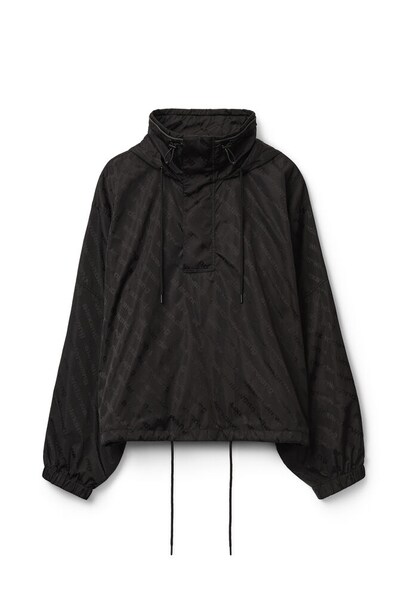 Alexander Wang Men's Half Zip Track Jacket in Jacquard Nylon
$650
$455
|
Alexander Wang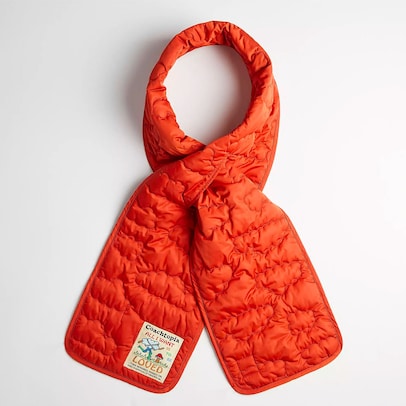 COACH Women's Coachtopia Loop Quilted Cloud Scarf
$115
|
COACH
Toteme Women's Embroidered Scarf Jacket
$1130
|
Toteme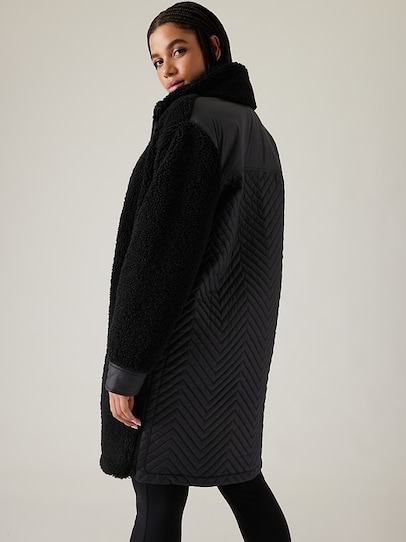 Athleta Women's Cozy Day Hybrid Coat
$199
|
Athleta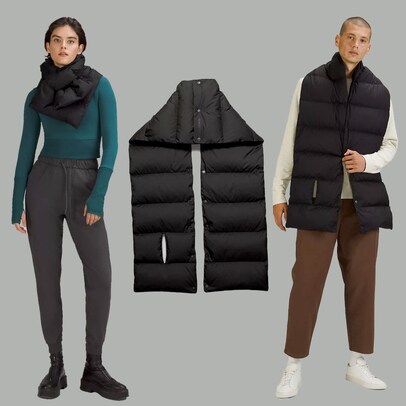 lululemon Wunder Puff Scarf
$98
|
lululemon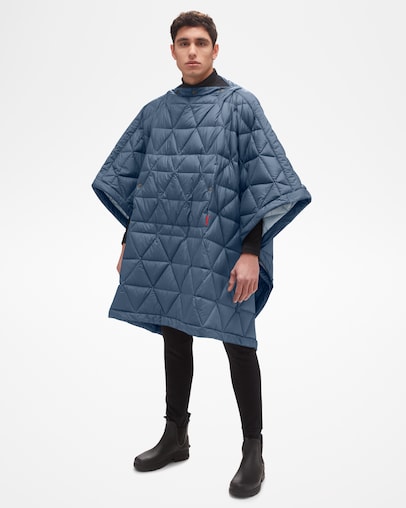 ASPENX Men's Aether Down Poncho
$495
$248
|
ASPENX
Embroidered Sweater Trend
Fashion is cyclical, trends find their way back and this time around embroidered cardigans are making their mark and finding ways to make them niche. This isn't your grandparents' embroidered cardigan from the 20th century, brands like Tory Burch utilize luxe fabrics like cashmere to create more opulent styles that function on and off the course. Playful golf-themed appliqués are used to create styles that are unique to the wearer, you'll be sure to look one-of-a-kind. Our favorite Tory Burch Cashmere Embroidered Golf Sweater is currently sold out so we're keeping an eye out for a restock, but here are some alternatives we're loving just as much.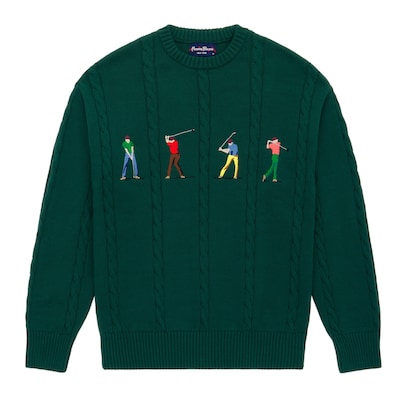 Rowing Blazers "Golfers" Satin-Stitch Cable Knit Sweater
$298
|
Rowing Blazers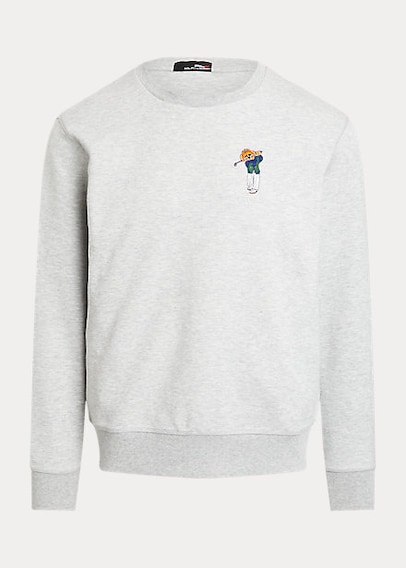 Ralph Lauren RLX Golf Men's Polo Bear Water-Repellent Sweatshirt
$138
|
Ralph Lauren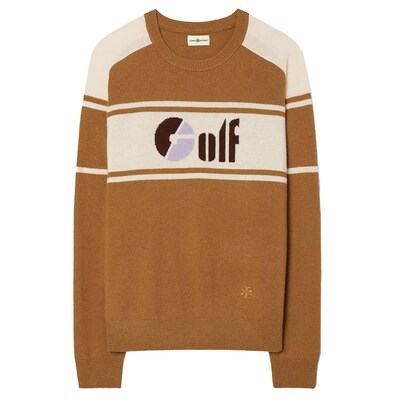 Tory Burch Cashmere Retro Golf Sweater
$398
$199
|
Tory Burch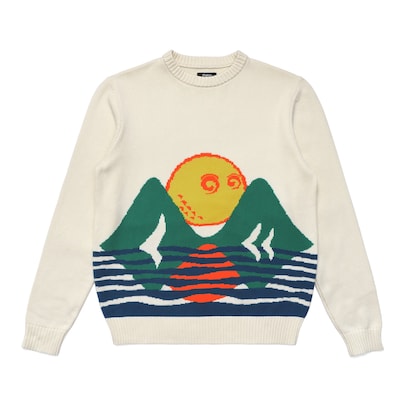 Malbon Buckets Sunset Sweater
$160
|
Malbon Golf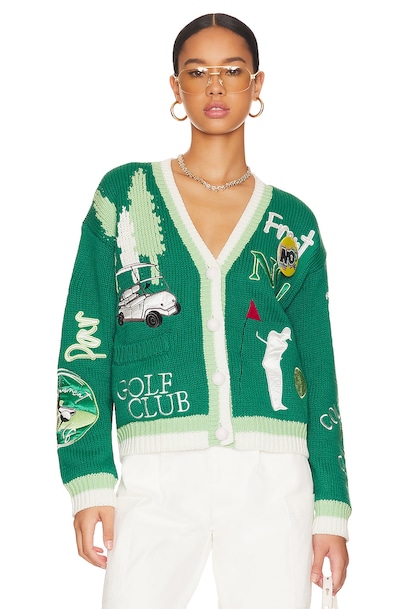 Revolve No! Jeans Gone Golfing Cardigan
$350
|
Revolve
Lingua Franca Hand-Embroidered Lobster Sweater
$380
|
Lingua Franca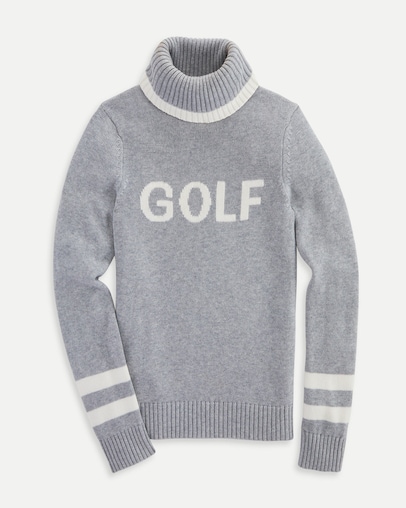 Renwick Women's Golf Turtleneck Sweater
$138
$119.99
|
Renwick Sport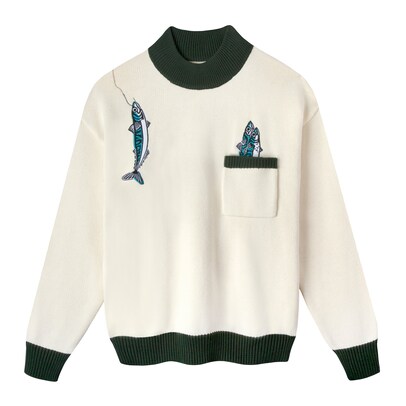 Tombolo Company Unisex The Angler Sweater
$158
|
Tombolo Company
Other items we have our eye on that we hope go on sale for Cyber Week (plus some already discounted!)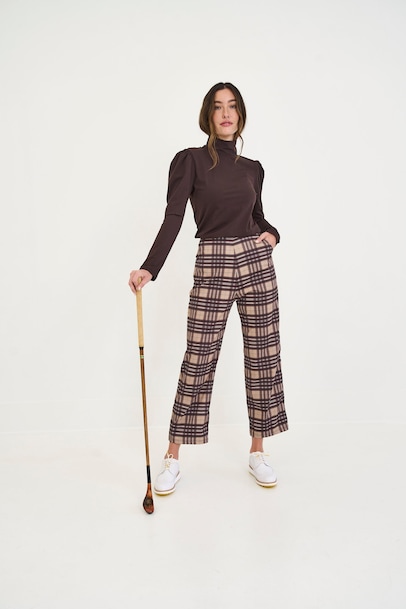 Byrdie Golf Social Wear Kitty Trouser
These are not your stereotypical Arnold Palmer-esque golf trousers, but rather a shape-full plaid in a well-tailored cut made for women athletes that flares ever so slightly at the hem to highlight your kicks of the day (which, perhaps you'll switch up with a pair of sneakers from this list?).
$175
|
Byrdie Golf Social Wear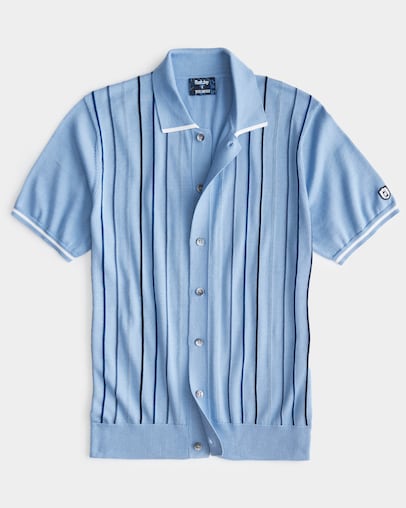 Todd Snyder x FootJoy Men's Full-Placket Sweater Polo in Blue
Fans of the collaboration between two classically American designers will be pleased to know a handful of styles, including this textured cotton collared confection in trendy icy blue ideal for winter (and those holiday parties when you need to be able to dress up and down in a snap), are on sale and nearly half off. 
$165
$84
|
Todd Snyder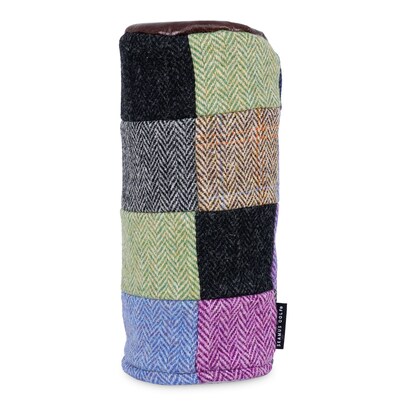 Seamus Golf Harris Tweed Patchwork Driver Cover
The artisanal company's signature tartans are delicately packed into one quilted-style headcover that's sure to warm up any golf bag style game if your old leather or canvas ones are feeling a bit passé.
$135
|
Seamus Golf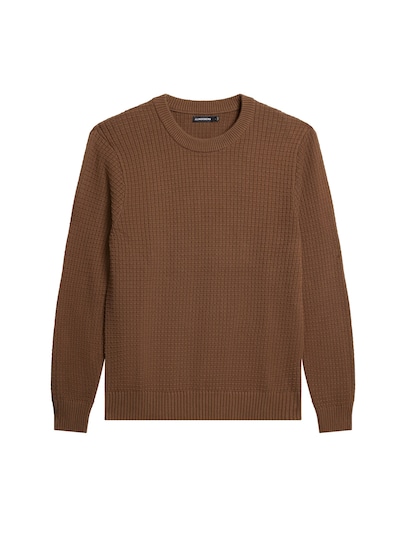 J.Lindeberg Men's Archer Structure Sweater
Made with 100-percent organic cotton, this uber soft and nature-friendly sweater marries fashion-forward details like the waffle-weave texture with a classic chestnut hue to pair well with the pines and whiskeys-on-the rock of your go-to course.
$130
|
J.Lindberg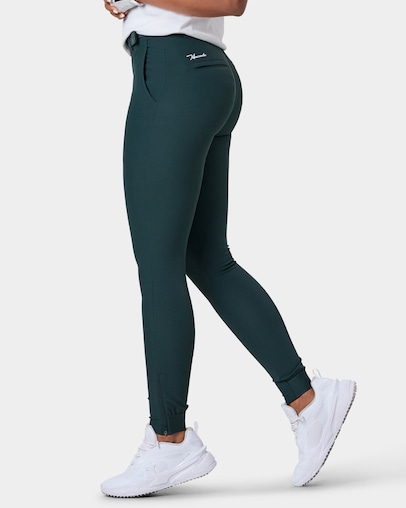 Macade Golf Dark Grey Four-Way Stretch Jogger
The comfort of leggings is blended with the structure of pants in this made-for-golf jogger that you can wear on its own or under a golf dress. See the stylish holly hue for an on-trend color, or the classic army green for a robust staple.
$110
|
Macade Golf
TaylorMade TP5 Pix Pickle Ball
$60
|
TaylorMade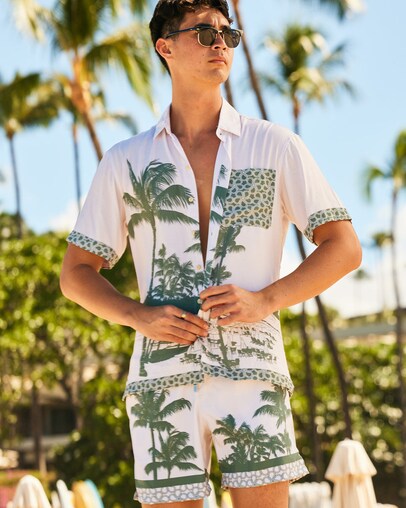 Kenny Flowers Men's Mauna Kea The Beach Club Shirt Sleeve Shirt
This tropical new print with verbena-trimmings is perfect for any sunny locale you're lucky enough to be traveling to this winter, or, if you're dreaming of escapades to island courses, here's the perfect source of inspiration. Plus the Black Friday Sales have started early.
$98
$69
|
Kenny Flowers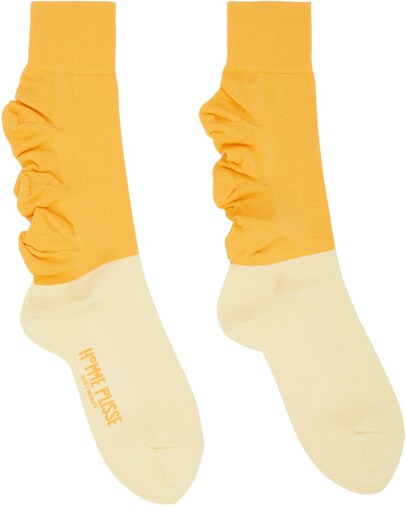 Homme Plissé Issey Miyake Men's Yellow Flower Socks
Sure, perhaps these are better suited for simulation golf, but we love these unisex statement socks that enliven a golfer's staple that's too often overlooked. The sunny yellow adds cheer, but the calming lavender and color-blocked green are also great choices.
$50
|
Homme Plissé Issey Miyake