Aaron Rodgers has yet to come to a decision as to what he wants to do for the 2023 season and beyond.
Signs appeared to point to Rodgers getting traded to the New York Jets from the Green Bay Packers in a deal that would change the landscape for both franchises. While Caesars Sportsbook's Trey Wingo tweeted Monday the deal was "done" and SNY reported on Saturday a deal was "essentially done," other NFL journalists have said nothing has happened as of yet.
CLICK HERE FOR MORE SPORTS COVERAGE ON FOXNEWS.COM
One ESPN report noted before the start of the "legal tampering" period that the Jets and the Packers do not know what Rodgers is going to do. Another report added that the Jets are "cautiously optimistic" the four-time NFL MVP will agree to a trade to the AFC East team that hasn't won an NFL playoff game since the 2010 season.
As the NFL world awaits Rodgers' decision, some fans have expressed frustration with his waiting.
Rodgers told former NFL star Brandon Marshall, the co-host of the "I AM ATHLETE" podcast, his decision would be made soon and to "stay tuned."
AARON RODGERS' TEAMMATE DEFENDS PACKERS PLAYERS AMID CRITICAL TWEET ABOUT RECRUITING STAR QUARTERBACK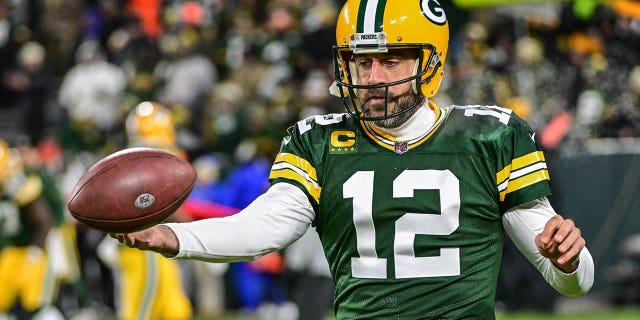 When asked how long the entire NFL world will have to wait, Rodgers replied, "Well, I think it won't be long. There's a time limit for all this."
"It's always interesting meeting important figures in the sport. That's all I'm giving you. Stay tuned."
Rodgers said after the Packers lost to the Detroit Lions in Week 18 that he wouldn't hold the franchise hostage as he makes his decision.
"I'm not going to hold them hostage," he said. "I understand we're still in January, March is free agency. Just need some time, like I said, to get the emotion out of it and figure out what's best."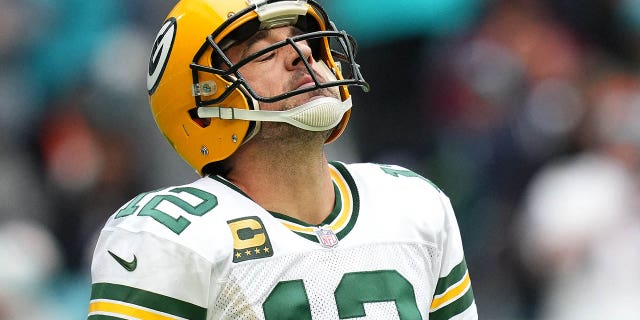 Since then, Rodgers has gone on a darkness retreat and neither the Jets nor the Packers made eye-popping news as the "legal tampering" period opened.
CLICK HERE TO GET THE FOX NEWS APP
For now, everyone is still waiting for what the star quarterback does next.