Ah, wedding season. What should be the most fun party of our lives can sometimes feel overwhelming and neverending when on the hunt for the best wedding guest dress. What we really want is an all-around dress that will look good no matter how we sit and is especially comfortable during the summer at long, sweaty ceremonies.
Think florals and pastels like green wedding guest dresses and pinks to brighten up the wedding party. In terms of materials, look towards cotton and linen to keep it fresh and light when it's extra hot. Want to go extra bold, or simply can't stand dresses? Pick up a trouser-suit outfit for something slightly more sophisticated.
Ghost Delphine Satin Maxi Dress, £195 ©ghost
If you're stuck for inspiration, shopping expert Maria Loizou, at Karen Millen says that you want to pick a colour that compliments the wedding party and do not even think about wearing red, white or black unless the bride has specifically asked for it. "The main goal for a wedding guest is to blend in, but this does not mean your outfit has to be dull and drab. The best way to choose what colour dress to wear is to find out what is complimentary to both the wedding and you. By doing this, you will find something you feel confident in and not take anything away from the bride."
If you're wondering where that leaves us for a summer look, pastels are a go-to for all wedding guest outfits. "This keeps the aesthetic light and airy and allows guests to experiment with various shades and hues. Having guests in different pastels or neutrals also turns out great in photographs with a wide range of tones bringing the bright white or ivory of the bride's dress to light."
Looking for the most glamorous summer wedding guest dress doesn't have to be a pain. With picks from Self-Portrait, Monsoon and more, as well as a range of styles, here are the top wedding guest dresses of the season. Be the best-dressed wedding guest of the season.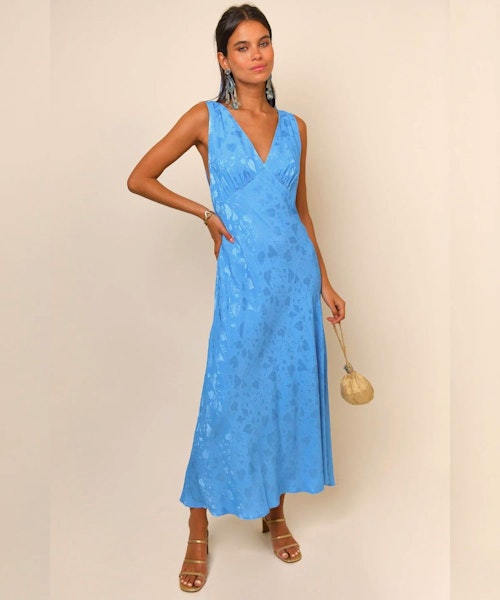 1 of 13
CREDIT: rixo
There may be nothing more summery than a bright bold colour. Add a pop of blue to the wedding party with this Jacquard dress from Rixo.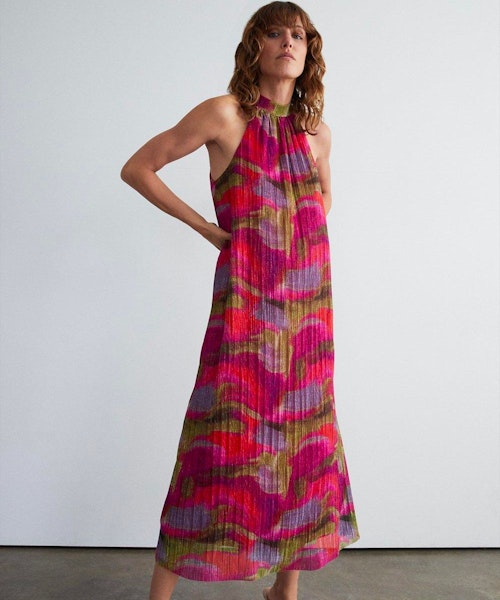 2 of 13
CREDIT: warehouse
Opt for plisse in this midi dress from Warehouse, in a gorgeous pink print.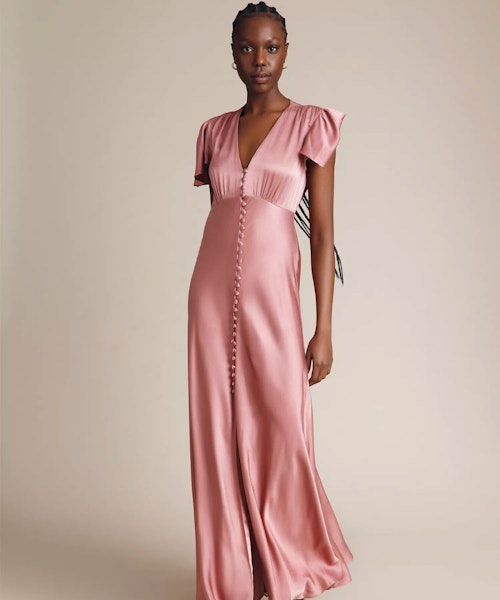 3 of 13
CREDIT: ghost
If satin is more your style, Ghost has a range of gorgeous summer colours in this button maxi dress, including this creamy pink that will suit any month of summer.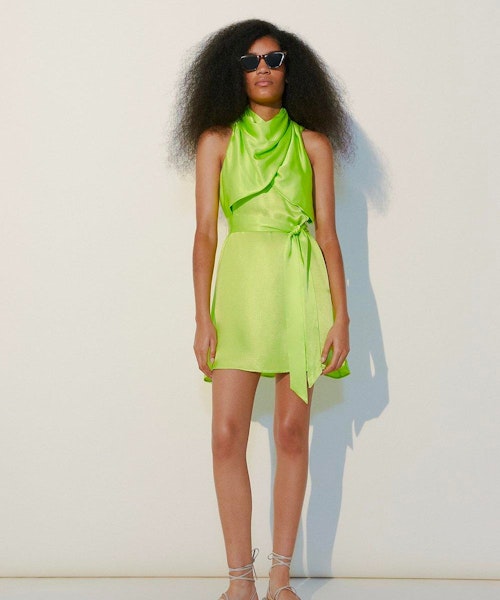 4 of 13
CREDIT: karen millen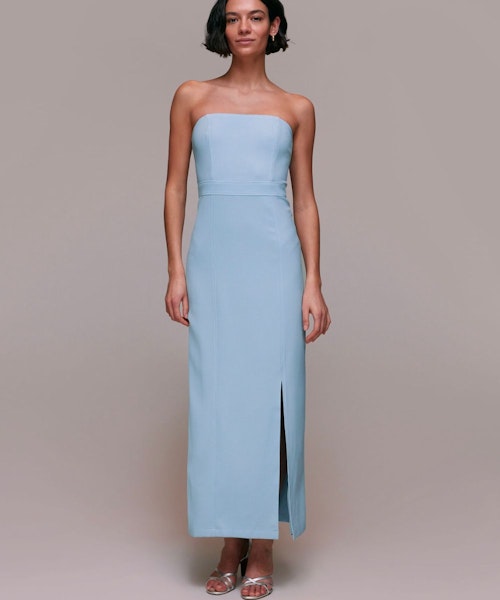 5 of 13
CREDIT: whistles
Simple, sleek and effortless, Whistles gets wedding guest dresses right with this strapless maxi dress – perfect for the hot summer weather. Also available in apple green, if that's more your cup of tea.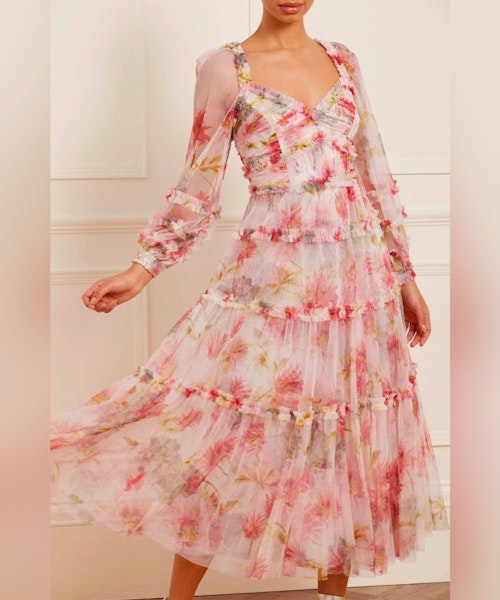 6 of 13
CREDIT: needle & thread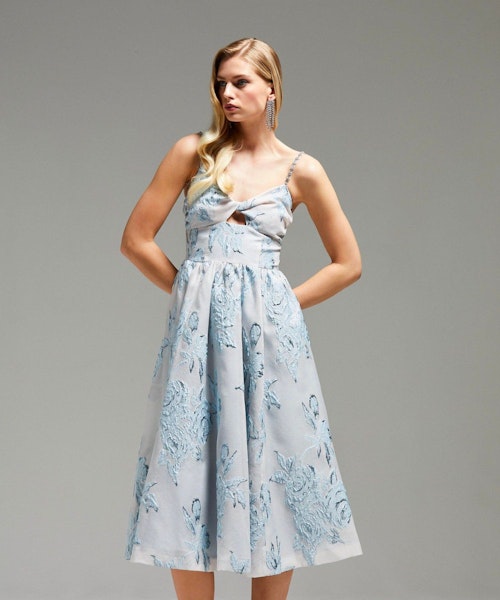 7 of 13
CREDIT: coast
Go pretty and low-key for summer in a pale blue dress. The jacquard print gives a floral, without being too in-your-face.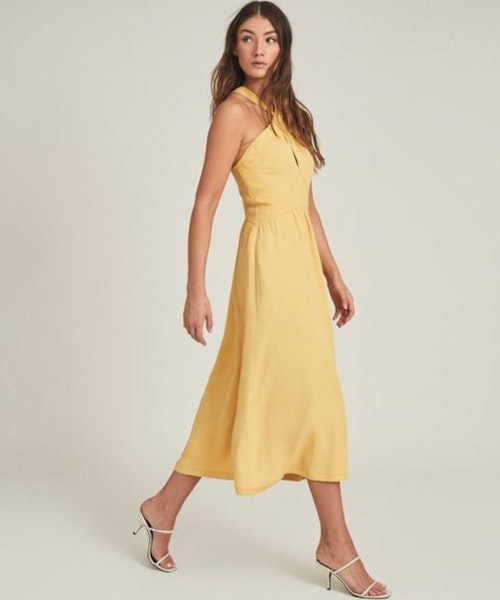 8 of 13
CREDIT: reiss
Summer is the perfect time for a yellow moment, like this cutout dress from Reiss.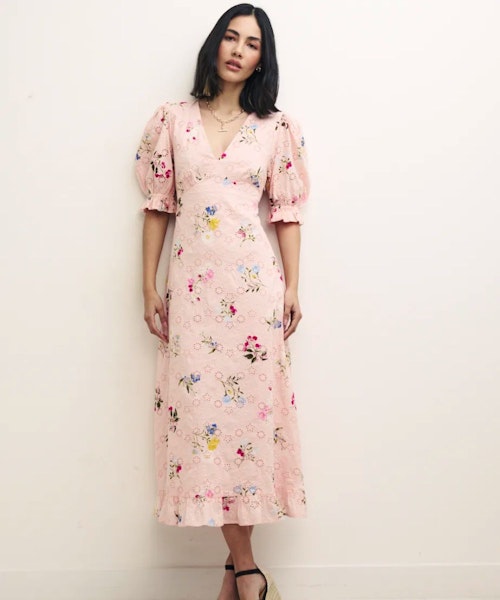 9 of 13
CREDIT: nobody's child
Go pretty in embroidered pink with this subtle wedding guest dress with puff sleeves.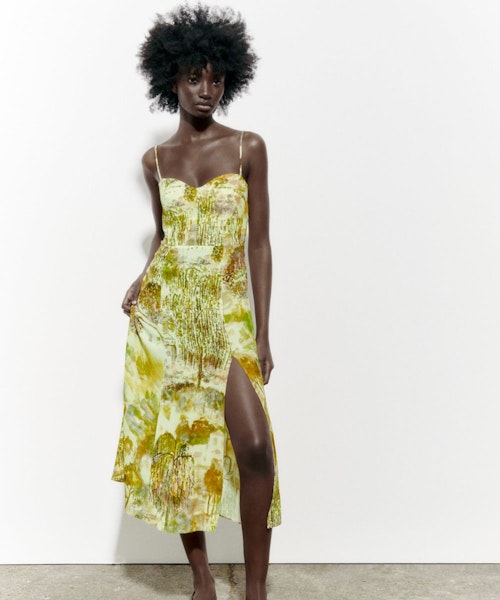 10 of 13
CREDIT: zara
You don't have to stray too far from the high street to get a stunning wedding guest dress. Zara has choices like this printed strappy dress that will suit a summer wedding, as well as a tonne of other events.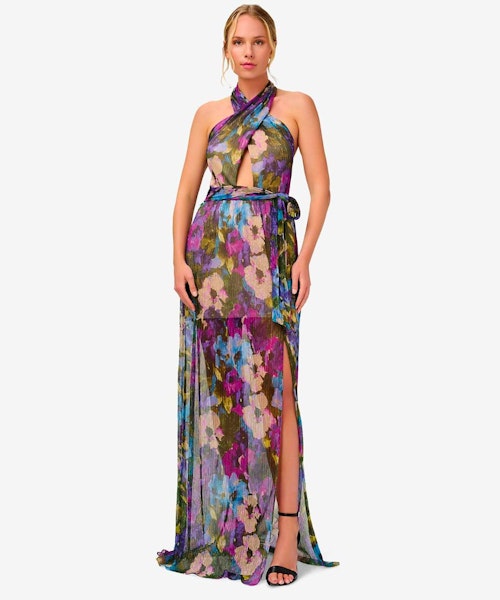 11 of 13
CREDIT: john lewis
Florals never go out of fashion, especially in summer. For a take sophisticated enough for a wedding but risque enough for a bold woman, go for this Aidan by Adrianna Papell maxi dress.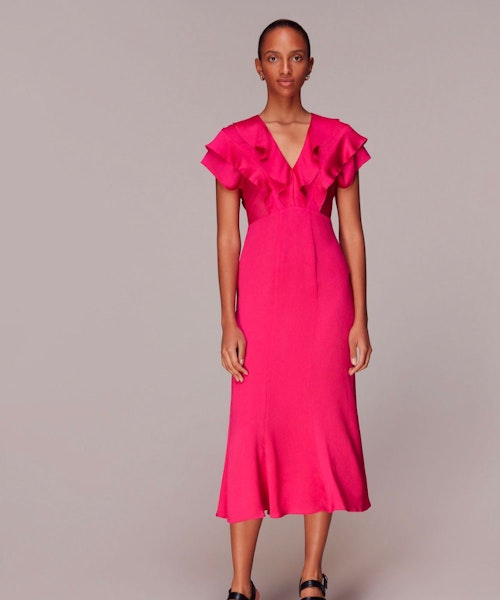 12 of 13
CREDIT: whistles
It wouldn't be a summer wedding without a bold, pink choice of a wedding guest dress. This dress is sweet and feminine with a ruffled neckline and midaxi skirt.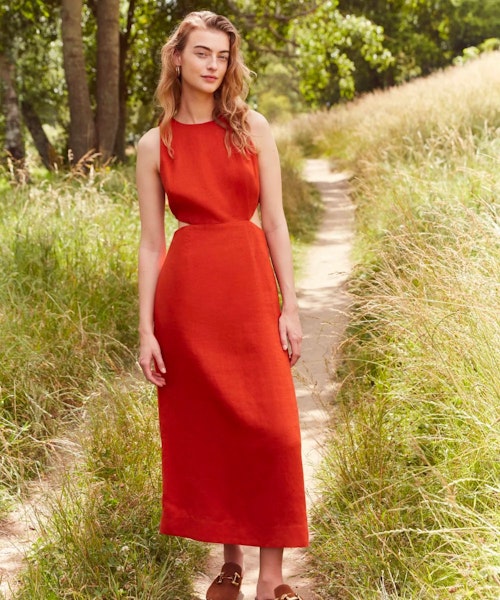 13 of 13
CREDIT: boden
Linen works in a summer wedding to combat that sticky, sweaty feeling. And this rust colour? Even better.