Australian-born gym franchise F45 has been celebrated as a global business success story, but the company now faces multiple lawsuits in the US, a stock price collapse, and a growing number of franchisees going bust or selling up. 
Key points:
About 10 per cent of F45 gyms in Australia are for sale, and nine have gone bust since July 
F45's share price in the US has fallen 93 per cent since its peak in August 2021
Analysts warn F45's rapid expansion hurts franchisees as competitors grow 
F45, or Functional 45, started in 2012 as just one gym in Sydney before becoming one of the fastest-growing fitness franchises in the world.
The company said it had 2,000 sites in 66 countries, including the US and UK. 
The brand's 45-minute high-intensity circuit group workouts attracted celebrity backers like investor actor and former rapper Mark Walhberg, who stood beside founder and chief executive Adam Gilchrist (not the cricketer) when F45 Training Holdings listed on the New York Stock Exchange (NYSE) in July 2021. 
It was a promising debut. Despite losing money during COVID, the company was valued at $US1.4 billion, with shares selling for $16.10.
Key to the premium gym's appeal, which charges membership fees of up to $US3,000 a year, was its plans to rapidly expand to 23,000 studios worldwide. 
"People are excited to rejoin their communities and be part of something special again," Mr Gilchrist told CNBC reporters after ringing the bell.
"The energy is absolutely incredible," Wahlberg said when asked why he supported the brand.
Australian fund managers L1 Capital and Caledonia Investments got in on the action and own 6.78 per cent and 7.37 per cent stakes in the fitness chain, respectively.
But the good times have not lasted. Mr Gilchrist retains a board seat but stood down as CEO in July last year after the company missed profit forecasts, cut 110 staff and slashed expansion plans.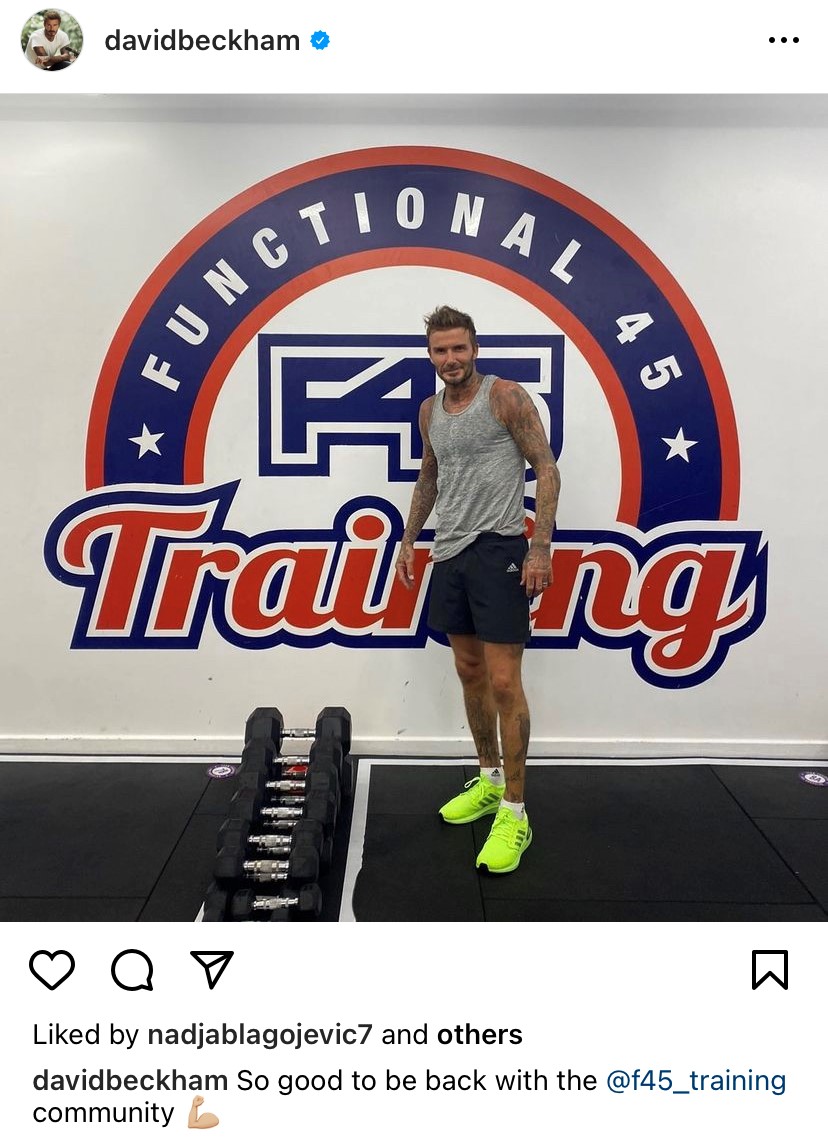 Celebrity sportsmen David Beckham and Greg Norman are suing the company in a US court case, claiming they are owed a combined $US15 million for their promotion of the brand. 
Multiple US investor class actions are also in the works — with the latest announced last week —  claiming F45 misled investors about its finances and operations. 
"Specifically, that F45s rapid growth strategy was unsustainable, reliant on franchisees opening multiple locations in a short period of time and/or dependent on franchisees who required near-100 per cent financing of their operations in order to open for business, a model that was, at the time of the July 2021 IPO, unsustainable," US law firm Lifshitz Law, said in a statement.
The turmoil has seen F45's share price plunge 93 per cent from its peak to $US1.13.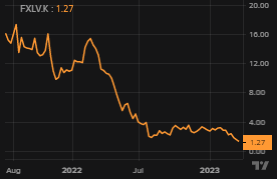 Australian F45s go bust 
There are signs F45's troubles in the US are spreading to its Australian franchisees.
Almost 10 per cent, or 48, of F45's Australian gyms are on the market, with the brand dominating listings on anybusiness.com.
Most are advertised for well below F45's set-up costs, which are estimated to be around $250,000.
The lowest asking price is $48,000, while several franchise owners are willing to consider any offers.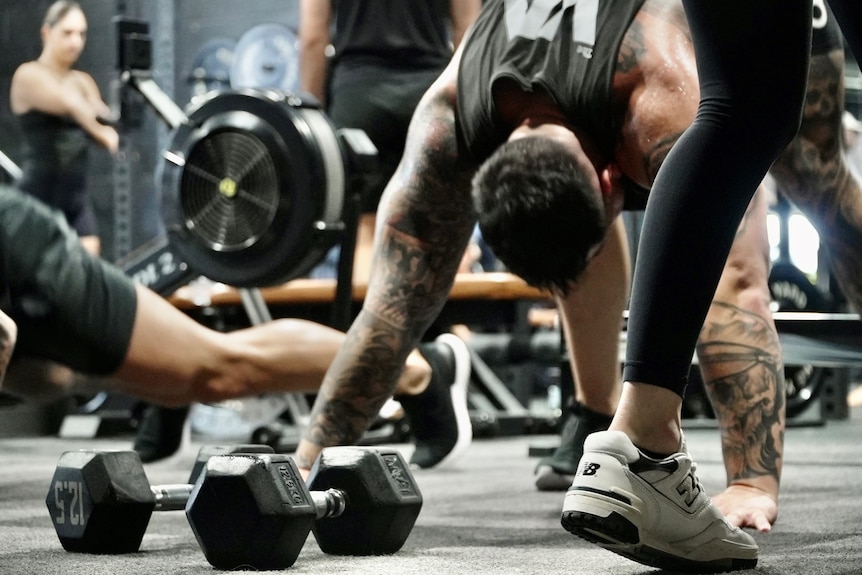 Since July, nine F45 gyms have collapsed into liquidation, with some owing creditors hundreds of thousands of dollars.
In comparison, an ABC search of ASIC's public insolvency registry using other popular gym names found only one liquidation notice for a Fernwood gym from November. 
The ABC has also spoken to three former F45 gym owners who closed voluntarily.
None wanted to be named for legal reasons, but all said the brand had struggled to recover from COVID restrictions in an increasingly crowded market with cheaper alternatives.
"People don't want to pay $70 a week," one said.
"I think F45 has just had its time and the customer after COVID wanted to try something new," another said.
"They just didn't innovate enough and keep up with trends.
"F45, in particular, has definitely made some bad calls, but each franchise is going through battles in their own studio."
Another franchisee told the ABC they recently closed their successful F45 gym because its franchising fees had become too expensive.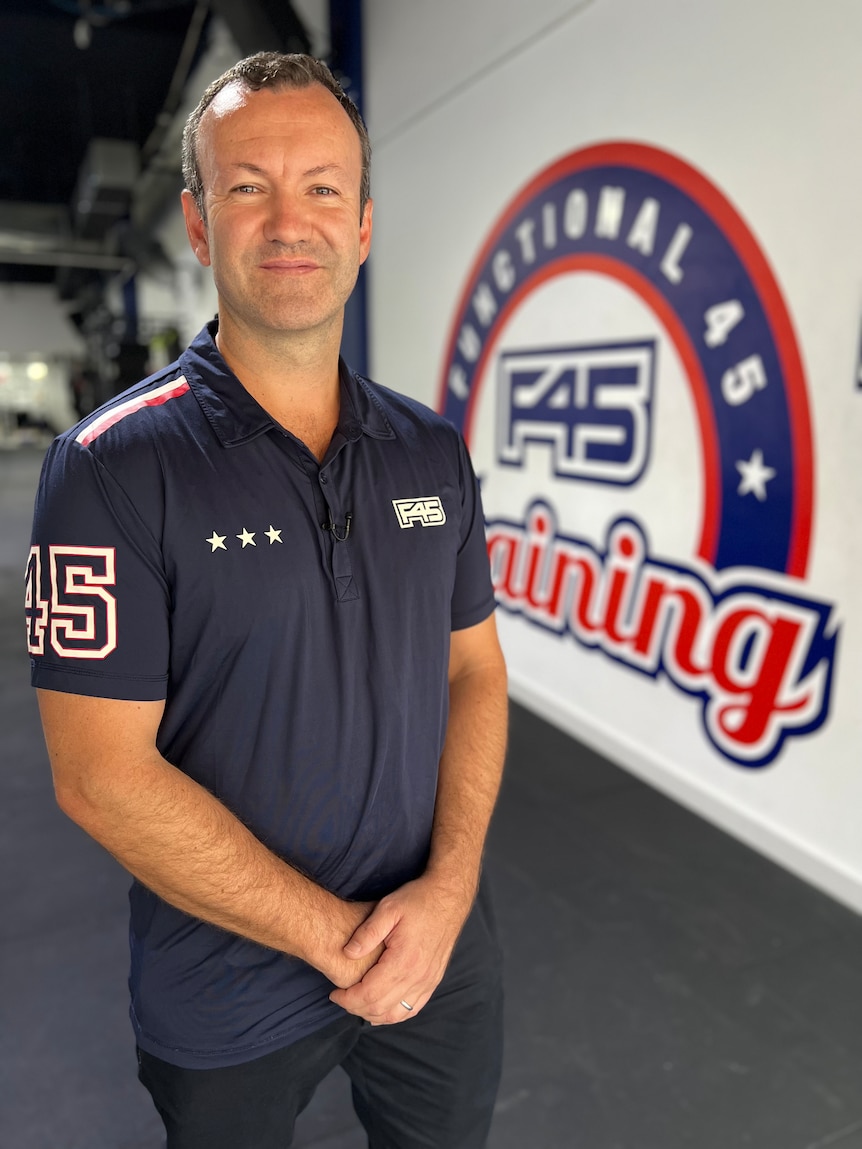 F45 chief revenue officer Luke Armstrong said the company's franchise costs were competitive. 
He said the brand was focused on supporting the small business owners who operate F45 gyms.
"When you're a player of our size in the franchise industry, it's quite natural that a secondary market for studios is created eventually," Mr Armstrong told The Business, adding F45 had not opened a new franchise in Australia in many years.
"In fact, right now … we're firmly focused on those things that are within our control, which is chiefly supporting our franchisees so that they can continue to offer the best team training in their local communities."
F45 slows, competition grows
IBISWorld industry analyst Ekaterina Ezhova said F45's Australia's market share had fallen from 8.3 per cent in 2017-18 to 6.7 per cent this financial year.
"When the company entered the industry, it offered some unique approach, but the company has approached its maturity in the market, with a number of other players entering the market and offering very similar product offerings and services," Ms Ezhova said.
She said the rising cost of living means some customers could not afford F45's average fees of $65-70 a week. Instead, she said the popularity of budget gyms and online workouts had increased.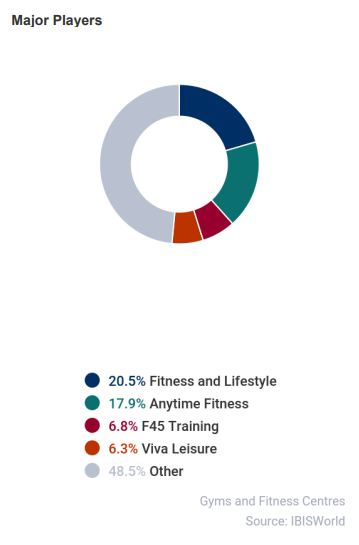 IBISWorld estimates F45's Australia revenue will fall to $151.3 million this financial year from a high of $230.3 million in 2017-18.
"In regards to the company, it's too early to tell how this situation is going to play out for them," Ms Ezhova said.
Former F45 gym owner left brand to 'innovate'
Dan Bova sold his three F45 gyms in 2019 after eight years with the brand. 
A year later, he started his own gym called The Yard with his wife Tiarne. 
"I'm very thankful for the time I spent with them and the lessons I learned, with being with that brand and growing with that product," Mr Bova told The Business.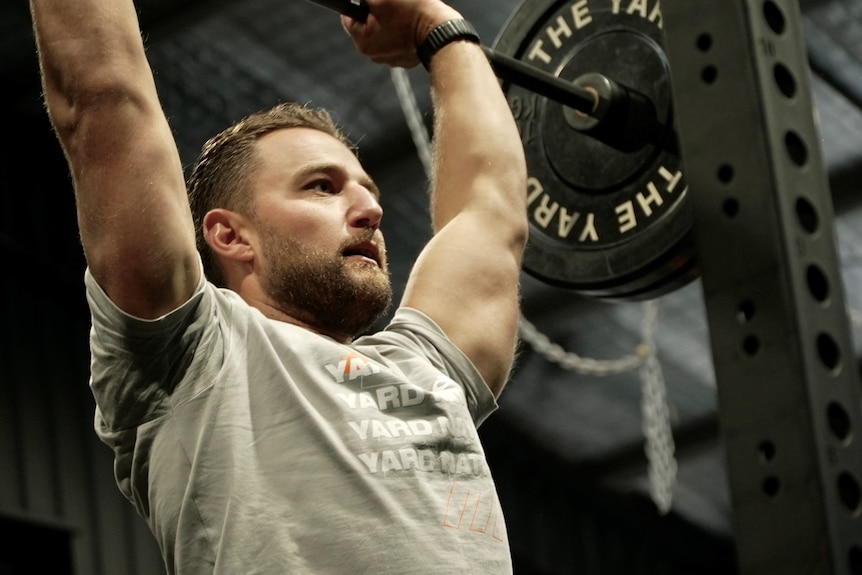 Mr Bova said he went independent so he could offer more to his members.
"For us, it was about, you know, creating a product that allowed us to expand but also allowed us to innovate and also move forward with the product," he said.
The couple now runs six gyms and has sold 30 franchises, including two in the US. 
Do the couple want to be as big as F45? Not exactly, Mr Bova said.
"F45, they would be more of a saturation model where the more they open, essentially, the more they would earn, but for us, the better the franchisee does, the better we do."
Rapid expansion bad for franchisees 
Franchising law expert Jenny Buchan, Emeritus Professor at UNSW, said while F45's strategy of rapid expansion brought in more money for the parent company, franchisees could end up competing against each other. 
"What is a really common story is that the franchisors have really easy access to money through franchisees paying a franchise fee," Ms Buchan said.
In Sydney, where Ms Buchan lives, there are a couple of dozen F45s within just a few kilometres.
"What I'm wondering is, how much competition they have, and how careful they are in the sites that their franchisees end up operating in," Ms Buchan said.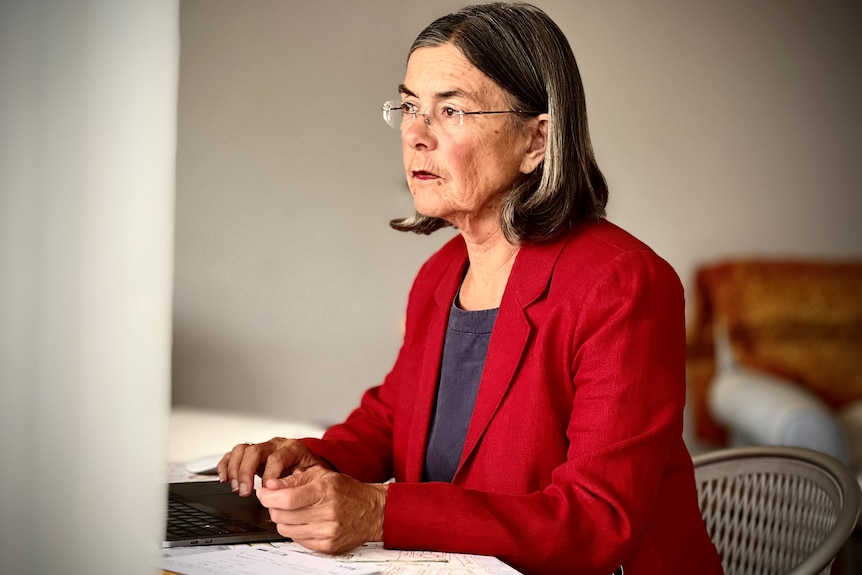 "In a gym like F45, which is incredibly widely publicised, there's what we call a halo effect. So people may not look really, really carefully and critically into the model. 
"They might say, well, they're everywhere, they must be good. And I want to be part of it."
Is the broader gym sector at risk?
Recreation and arts, which include gyms, is the third most at-risk sector behind food and beverage transport and wholesale as consumer tighten their belts, according to credit reporting firm CreditorWatch,
"There are substitutes for it," chief economist at CreditorWatch Anneke Thompson said. 
"People can choose to work out at home or go for a run, and that's a big issue."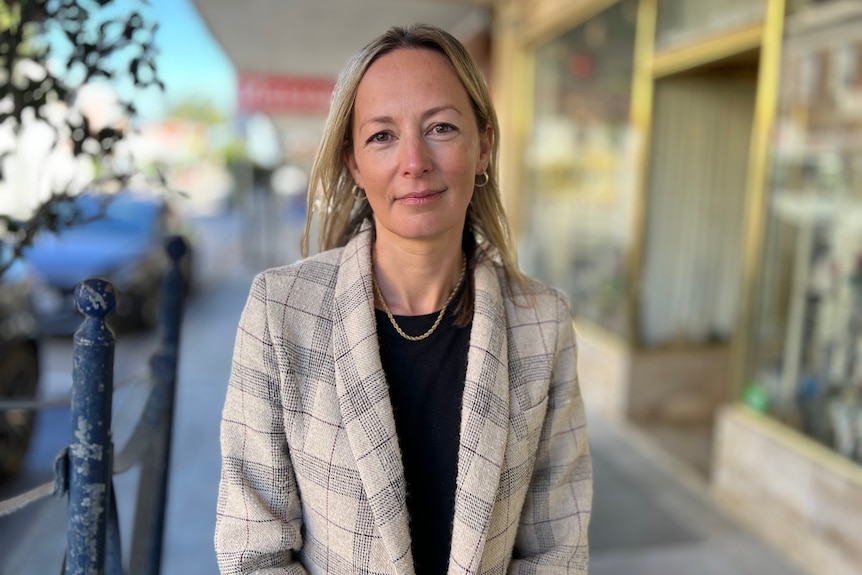 Ms Thompson said there were early warning signs that insolvencies would rise in at-risk industries.
"The process to insolvency is a journey, and where we do see the early signs are the trade defaults," she said. 
"So trade defaults is a business launching a default against another business because they haven't paid a bill. 
"So what we're seeing is that trade default activity is starting to increase, which means insolvencies will increase in about six to eight months down the track.
"It's a very difficult time at the moment for businesses to trade in Australia, probably the most difficult time since the GFC."
IBISWorld forecasts revenue for the gym and fitness industry will decline by 2 per cent this year.
Industry upbeat 
Chief executive of industry peak body Ausactive Barrie Elvish insisted the sector was in great shape. 
"I think people generally see investing in their well-being and their overall health is a very wise investment, and it'd be much easier to forgo a coffee a day rather than forgo a gym session," Mr Elvish said.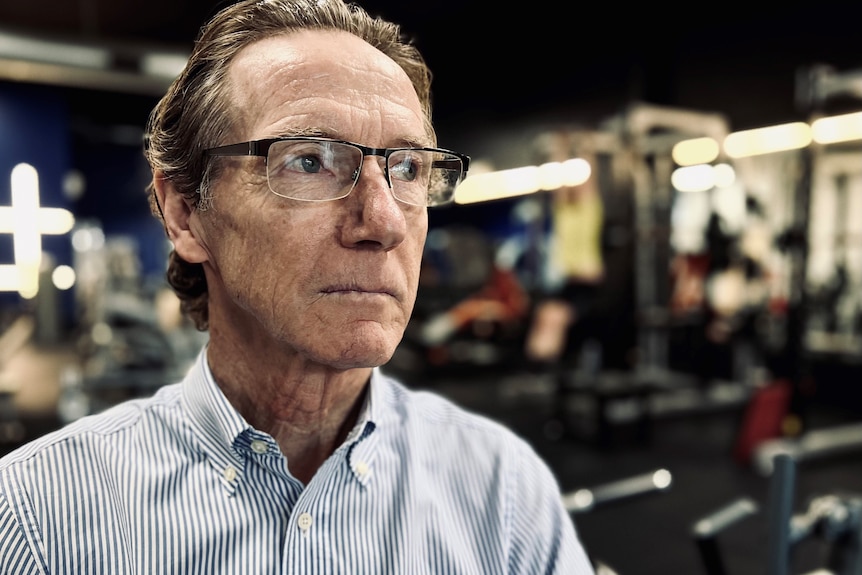 "But having said that, if things go really pear-shaped, well, we'll be suffering like the rest of the economy generally."
Mr Elvish said his members had reported the strongest January in 20 years for signing up new members. 
"I think the F45 situations you've referred to are contained just to them. I don't see that as an industry problem. I think there's just a few minor exceptions."
What next for F45?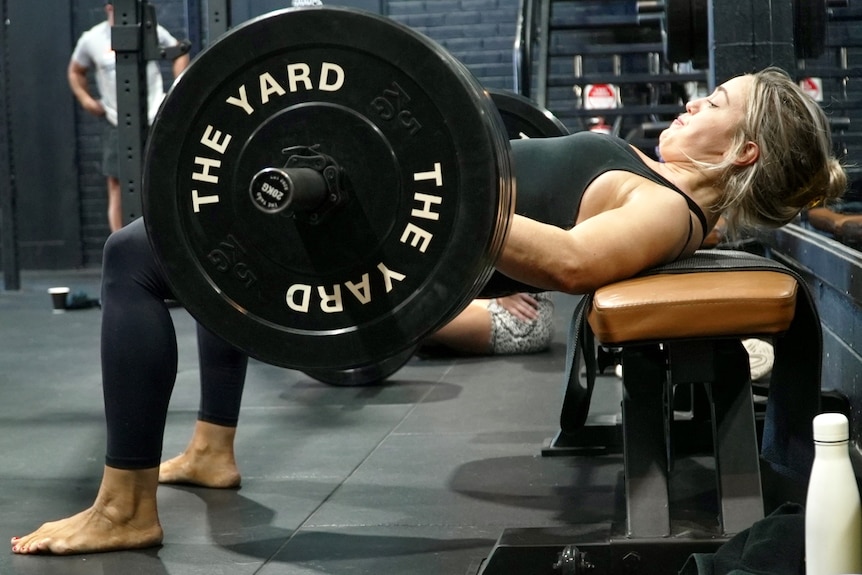 In the US, F45 Training Holdings last month secured a $US90 million cash injection from a consortium of existing investors led by Kennedy Lewis, which made a takeover bid of $4 a share for the company in October.
However, the financial lifeline has not been enough to satisfy market analysts like Baird Equity Research in the US, which last week downgraded their price forecast for F45 after the company failed to lodge its latest financial update with the US Securities and Exchange Commission. 
Ms Buchan warned the trouble at F45 headquarters did not bode well for local franchisees.
"When people hear that the franchisor isn't doing well, people won't necessarily support the brand because they'll be scared; they're losing money if the franchisor goes broke."
Mr Armstrong insisted the future was bright for F45 and said the recent capital raising would allow the company to invest.
"We are a true Aussie born and bred success story," he said.
"We are getting on with the job, we're firmly focused on those things that are within our control. We have a really exciting pipeline of innovation for 2023.
"We're focused on brand marketing, our athletics programming, which we believe to be the best in the market information technology, which is a cornerstone of the way we operate our businesses, and also training and education.
"We'll be making a substantial investment in boots on the ground here at head office.
"Again, our focus and our top priority are supporting our franchisees, many of whom are small business owners."